Shadowing Microfinance Methodologies Part 1
Individual Business Loans
Today I will be shadowing Rajesh, the loan officer responsible for doing promotions and developing the first stage in the individual loan product placement.
We go for a walk around the market. Today he needs make about 20 promotions or to find new potential clients. He brings a notebook and an umbrella, of course. He tells me that 20 promotions produce on average three interested potential clients.
He writes down some basic information and responses from each potential new customer. He is persistent and continues his work which becomes more difficult when it rains. But he forges ahead and I follow.
Around noon, the promotions are done. He does promotions when installment collection is not scheduled. Then we come to a shoe vendor, a man named Pankaj. Rajesh greets him and then he starts to collect data for the first loan application step which will determine willingness to pay (WTP). After that we walk back to the office, but not before stopping at least three times to say hello to the good clients who Rajesh so proudly introduces.
We return to the office and then Mariel and I prepare to go out with a Loan Analyst who is going to show us the second step in the loan application, the CTP (Capacity to Pay).
We take a rickshaw to a small paper printer's shop. Then we spent one hour asking questions and recording detailed answers about the business and how it operates. Each question is regarding numbers and quantities, stock and costs. All this is in order to calculate the net income thus determine his Capacity to Pay.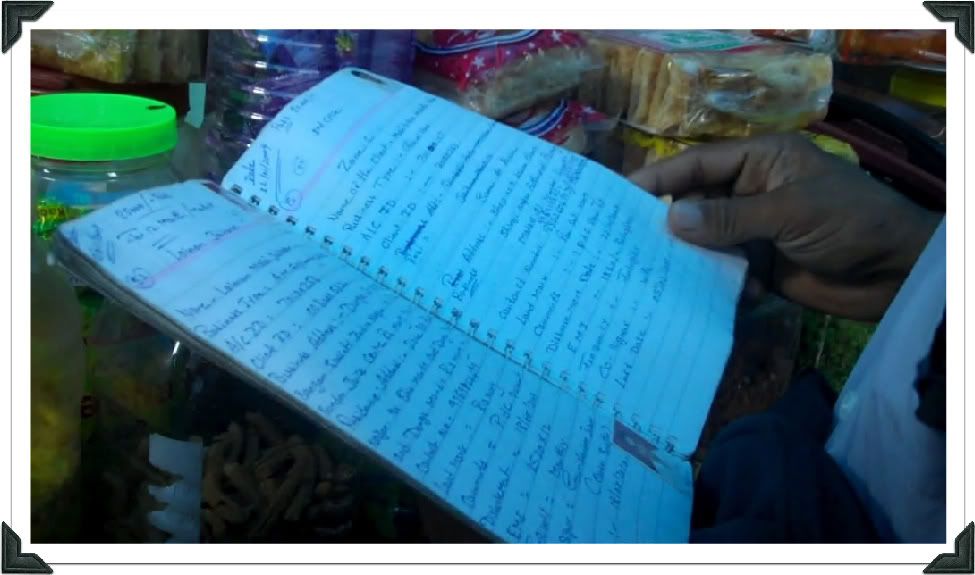 This is my experience with individual business loans. I will share my experience with joint liability group loans very soon.
Until next time…
 Préstamos Individuales  
Hoy seré la sombra de Rajesh, asesor de créditos encargado de generar prospectos y de desarrollar la primera etapa del proceso de colocación del producto individual.
Salgo con Rajesh a caminar por la zona. Hoy debe realizar 20 promociones y para esto lleva en su mano un cuaderno, volantes y la sombrilla que no puede faltar. El me comenta que de 20 promociones que realiza, en promedio 3 personas se encuentran interesadas.
El va anotando datos y respuestas y muy persistente continua con su labor la cual se vuelve más ardua cuando llueve pero él sigue adelante y yo también.
Alrededor del mediodía, terminan las promociones. Estas se hacen cuando no está programado hacer recolección de pagos e de información de clientes interesados. Ahora llegamos al negocio de venta de zapatos de Pankaj. Rajesh lo saluda y comienza a recolectar los primeros datos para la solicitud de un préstamo para determinar el primer paso en estudio de crédito, la cultura de pago o WTP (Willingness To Pay) Luego de esto caminamos de vuelta a la oficina, no sin antes parar al menos 3 veces a saludar a los puntuales clientes de Rajesh quien muy orgulloso me los presenta.
Llego a la oficina y me preparo para salir con Mariel y un analista de crédito quien nos va a mostrar el segundo paso en la solicitud de un crédito: el CTP. (Capacity to Pay).
Nos vamos en Rickshaw hasta una papelería. De ahí en adelante transcurre 1 hora y media de preguntas y respuestas detalladas y operativas acerca del negocio. Todo gira en torno a números y cantidades, inventarios y compras. Todo esto se realiza para lograr encontrar el margen de utilidad que deja el negocio y determinar así su capacidad de pago.
Esta es mi experiencia con los asesores del crédito individual. Pronto compartiré mi experiencia con los grupos solidarios.
Hasta una próxima vez…
Cata Sicard
(Visited 35 times, 1 visits today)